[Blog Tour+Giveaway] The Girl Without Magic by Megan O' Russell: Witches, Insta-love, and Jace Waylands
Welcome to my stop for this blog tour for Megan O' Russell's The Girl Without Magic! Put your feet up, relax, and listen to me rant, gush, and discuss this book and what it has to offer its readers.
Synopsis
Death would have been easier, but the Siren wasn't through with her.
Seventeen-year-old Maggie Trent fell out of a battle and into the Siren's Realm, a land where secrets hide in the shadows and pleasure comes at a price Maggie is unwilling to pay.
The time for the Siren's reckoning has come, sweeping away all she deems unworthy to live in her realm. Those without magic are hunted by the Siren. Those with magic are hunted by the Stricken. Fighting or hiding seem necessary to survive. But there is a different way.
Bertrand Wayland, unaging and unrelenting in his determination for Maggie to accept her fate, slips in and out through the stitches that bind the Siren's Realm to other worlds, gaining magic and having glorious adventures. When Maggie follows Bertrand out of the Siren's Realm, seeking an adventure of her own, she finds instead a world of magic on the eve of war. To save innocent lives Maggie risks her heart, her life, and her only chance of returning to the Siren's Realm.
Amazon
|
Goodreads
Author
Megan is a native of Upstate New York who spends her time traveling the country as a professional actor. Megan's current published works include YA series The Tethering and Girl of Glass, as well as the Christmas romance Nuttycracker Sweet. 2017 projects include The Tale of Bryant Adams: How I Magically Messed Up My Life in Four Freakin' Days, and The Chronicles of Maggie Trent: The Girl Without Magic.
For more information on Megan's books visit
MeganORussell.com
.
Review
"We adventure for knowledge and magic. We fight to help a just cause. But it's the people who pull us along when things become dark."
3.5/5 stars
This book starts out very interesting as the main character, Maggie, comes to the decision that she is dead.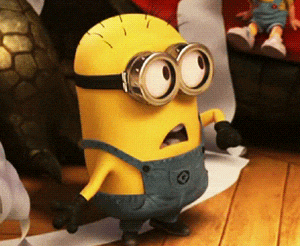 I can somewhat relate to what Maggie had begun to interpret of how her life is over. Some days, which are usually on the weekends after a week without sleep, I will sleep like the dead; however, I always wake up to face the events that fill my never-ending days.
So, you know what that means: Maggie Trent is alive!
Moreover, Maggie Trent is a 17 year old girl who was a witch in the human world before she stumbled into the Siren's Realm in the middle of a battle. As I have said before, I was introduced to her in an interesting way as she thought she was dead; however, as she is not, she finds herself in a world where she is basically a puppet attached to strings for the Siren the ruler of the Siren's Realm and the one who changed Maggie's fate, to play with. Maggie is very sassy and finds that every situation has to either have a sting of curses or a sarcastic remark attached to it. I would say that I mostly enjoyed this side of Maggie as it was funny; however, sometimes I would find it to be very annoying, especially when they were in a dire situation with lots of dangerous action moves. Once I got used to it and Maggie was going on her adventure, I learned that she is not a sarcastic used-to-be-witch, but instead, she is a very sarcastic, love sick puppy-witch with magical powers once renewed!
I do not know when Patrick from "Spongebob Sqarepants" came to play in this scene as he is supposed to at the bottom of the scene, but I think this GIF summarizes my thoughts when I found Maggie to have the ability to use magic in another world or dimension other than the Siren's Realm where she cannot perform magic. Once Maggie decides her decision to trust Bertand Wayland(like Jace Wayland! Are they related?!), she follows that the least she could do is to follow him into some unknown land so she can replenish her magic supply.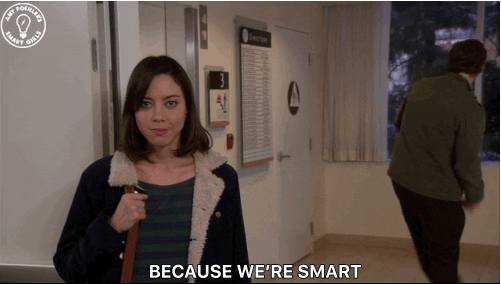 Yes, Maggie Trent and Bertrand Wayland walk into Malina, a land that they have no knowledge of the adventures they will witness while there. Then, they get kidnapped, fight a war, and do many other things that also occur in several other fantasy books. Many things happen in Malina so it can be a very eventful adventure to look out for.
I really enjoyed learning about the Siren's Realm and Malina as I am very interested in learning the geography and different worlds set in fantasy novels. It was also cool to see that magic is used as a currency in the Siren's Realm. On Earth, we rely on pieces of linen and cotton material to buy quantities of things. I just found it really interesting since Maggie described her magic as being part of her and all of these other wizards and witches alike are exchanging their magic to others like it's no big deal. Another quality I enjoyed was that there were no info-dumps to bore me out of this one world. I can only stay in this world so I am glad that I did not have to transport through a tree to escape the boredom.
Although I may have really enjoyed so much of this book, there was a complication along the way of my reading journey. I found there to be some insta-love. Once Maggie and Bertrand enter Malina on a quest to refill their magic supply, they get captured by some locals. Among these captors is Tammond, Maggie's love interest that ends up taking all of Maggie's thoughts. Seriously, I thought this might become a romance novel, which I do not read, with a hint of fantasy. Every thought coming out of Maggie's brain had to do with Tammond's physical appearance, on how she wanted Tammond to be closer to her. I am okay with a pinch of romance in a novel I read; however, when it becomes the central point and I am looking for a war-ending warrior to bash in everyone's skull, I want more fighting scenes or more planning, which the book had plenty of, instead of a character who is fully taken away by boy who captured her. The romance is just so cringy
The things that caused me to give this book 3.5 stars were: the writing was descriptive and moved the plot at a fast pace; there were no info dumps; and I really enjoyed learning about this world. Also, the action scenes were incredibly done. Although I was the first person to rate this book lower than 5 stars on Goodreads, a lot of people have enjoyed this book and there is the possibility that you will really enjoy it, too.
I had fun to joining all of you to discuss the release of
The Girl Without Magic
by Megan O' Russell.
Thank you to Xpresso Blog Tours and Curiosity Quills Press for a copy in exchange for a honest review.
Giveaway
After a long and strenuous post, you are probably looking for a nice giveaway. I've got you covered with a lot of help from Xpresso Book Tours and
a Rafflecopter giveaway
Thank you for reading, and I hope you enjoy!
Love,
newbookcats
Do you read fantasy? How do you feel about instantaneous love? Have you/will you read any of O' Russell's books? Correspond with me in the comments below or on any of my social medias.
Goodreads
|
Google+
|
Instagram
|
Twitter
-
Who's posting? Check out all the other bloggers who wrote a book review to share with you!