Book Review: Dear Evan Hansen by Val Emmich | A Story of a Boy Who's Not Having The Best Day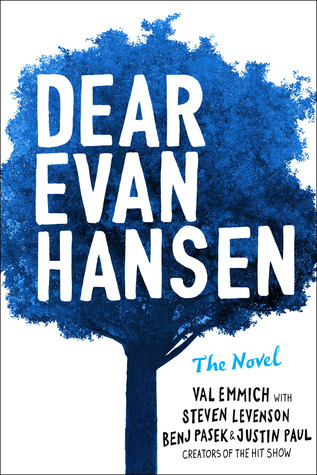 When a letter that was never meant to be seen by anyone draws high school senior Evan Hansen into a family's grief over the loss of their son, he is given the chance of a lifetime: to belong. He just has to stick to a lie he never meant to tell, that the notoriously troubled Connor Murphy was his secret best friend.
Suddenly, Evan isn't invisible anymore--even to the girl of his dreams. And Connor Murphy's parents, with their beautiful home on the other side of town, have taken him in like he was their own, desperate to know more about their enigmatic son from his closest friend. As Evan gets pulled deeper into their swirl of anger, regret, and confusion, he knows that what he's doing can't be right, but if he's helping people, how wrong can it be?
No longer tangled in his once-incapacitating anxiety, this new Evan has a purpose. And a website. He's confident. He's a viral phenomenon. Every day is amazing. Until everything is in danger of unraveling and he comes face to face with his greatest obstacle: himself.
A simple lie leads to complicated truths in this big-hearted coming-of-age story of grief, authenticity and the struggle to belong in an age of instant connectivity and profound isolation.
Discussion:
"Today is going to be a good day and here's why. Because today, no matter what else, you're you. No hiding. No lying. Just you."
I have a confession to make. Before starting this book, I never listened to any song on the soundtrack. I didn't know the storyline nor did I know how important this story would be to me and countless others. I've only heard my friend who loves musicals more than life itself shout it from the second story of our school to all the other kids wandering and minding their own business. Did my ignorance stop me from requesting Dear Evan Hansen from TheNOVL?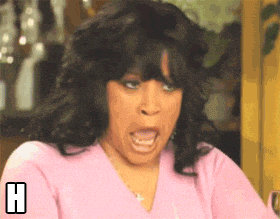 Although I had no knowledge of the greatness I had yet to encounter, I am glad that I was able to flip the first page and still feel at home.
First, Evan Hansen is a senior in high school; yet, instead of the feeling of his almost freedom, he's suffering from extreme anxiety and a broken arm. Instead of being labeled as meh due to his first name being Mark, he's fine being eh. Evan might as well be invisible, as he is most of the time. I loved how much I was able to relate to him, although I may not be in the same situation. He's angsty, full of self-doubt, and loves staying in his room rather than socializing. If that isn't relatable, then I don't know what is. Although he is fine staying out of the spotlight, he finds himself there once Connor Murphy commits suicide and a potential suicide letter is found. Only, that letter that spills every bit of Connor's insecurities and doubts on paper is actually Evan's. Evan only meant to tell the truth; however, once he starts lying, he cannot stop and finds himself in a club honoring Connor's memory and writing weekly letters to send to Connor's parents as proof that he was once "friends" with Connor. Although I love Evan and will always see him as another one of my bookish friends, I'll always continue to argue with him about his lying and how he should just tell the truth. However, what would the story be without a little drama?
Also, I love that Connor's perspective is included. In the musical, which I just listened to an hour ago AND I AM STILL NOT OKAY, Connor is barely viewed and no one knows his full story. In this book, you get to peek into his troubles and see what he is through his actions and not just from descriptions from others. I found this interesting as I read his thoughts and the events that happened before and after the suicide. Also, I am interested in the secret love interest, Miguel, because it creates so much depth and mystery to his character. However, the most interesting concept was that Connor's ghost and Evan somehow find each other in the end. They still are not ready to get a "best buddies" trophy, but
they are connected by millions of tiny threads that never be cut.
Next, although the plot and the two main characters are amazing, I love the side characters as well. I love Evan's conversations with Jared when they are creating the fake emails. I love Heidi, Evan's mom, as she reminds me of my mom so much. She's so caring and hardworking, and she only wants the best for Evan. Zoe is weird and quirky; however, instead of filling the "Manic Pixie Dream Girl" title, Emmich levels her out and causes her to be weird enough for me! I also love the Murphys. Although they may be grieving over Connor and replacing him with Evan, they care so much for Evan, especially when Mr. Murphy shows Evan how to break in a baseball glove. Everything about this novel is marvelous. The only way to know is if you read it for yourself, which I highly suggest you do!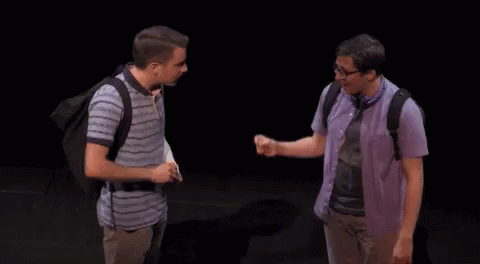 In conclusion, although I fully regret not being a "Dear Evan Hansen" fan in the beginning, Val Emmich caused Evan and his troubles to weave their way into my heart. I am so glad to now be a part of Evan's world as "Today is going to be a good day," and this book is why.
If you are deciding to read this book, bring tissues. Lots of them.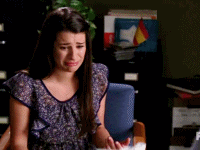 (<----This will be you. I promise.)
*Received a complimentary copy from the publisher in exchange for a honest review.
Also, if you are considering suicide or know of anyone who is thinking of committing suicide, please call National Suicide Prevention Lifeline
at 1-800-273-8255 if you reside in the US or your country's specific hotline. Every second is precious, and you should not hesitate to call. You could be saving a life.
Sincerely,
Me
Goodreads
Google+
Instagram
Twitter