Book Review: City of Bones by Cassandra Clare | My Baby Has Sprout Wings Once Again
When fifteen-year-old Clary Fray heads out to the Pandemonium Club in New York City, she hardly expects to witness a murder― much less a murder committed by three teenagers covered with strange tattoos and brandishing bizarre weapons. Then the body disappears into thin air. It's hard to call the police when the murderers are invisible to everyone else and when there is nothing―not even a
smear of blood―to show that a boy has died. Or was he a boy?
This is Clary's first meeting with the Shadowhunters, warriors dedicated to ridding the earth of demons. It's also her first encounter with Jace, a Shadowhunter who looks a little like an angel and acts a lot like a jerk. Within twenty-four hours Clary is pulled into Jace's world with a vengeance, when her mother disappears and Clary herself is attacked by a demon. But why would demons be interested in ordinary mundanes like Clary and her mother? And how did Clary suddenly get the Sight? The Shadowhunters would like to know...
Exotic and gritty, exhilarating and utterly gripping, Cassandra Clare's ferociously entertaining fantasy takes readers on a wild ride that they will never want to end.
Discussion:
⭐There will be a spoiler-filled section so please watch out.
"
Shadowhunters have a saying: all the stories are true.
"
5/5 stars
The first time I read this was about the time when the television show was premiering. As I enjoy my daily scoop of television (and ice cream), I found myself drawn to this series. The only thing that kept me from reading this was the cover. Half-naked men on covers do not attract me when choosing a book; nonetheless, I picked up the book after a friend's endless nagging and an intriguing synopsis.
First, I really enjoyed the complexity of this world Clare creates. When I first heard about this book and its paranormal aspects, I immediately thought, "Like
Twilight
? Like vampires and romance and angst?" I immediately got the answer, "YES BUT SO MUCH BETTER THAN
Twilight
." The world is so thought out and described so well. I could just imagine the Shadow World stationed in Brooklyn, New York as Clare describes everything in perfect detail. Also, some fantasy novels with complex worlds usually cause some info-dump to occur in the very beginning, which causes my hard drive to go into overdrive and me to become very, very, very sleepy. However, as I have written before, Clare is a painter, the book is her canvas, and I am here to observe her masterpiece and devour it all in one bite. She is just a painter with words, and if I were ever to meet her in person, which will most likely never happen due to me being a awkward little bean, I would tell her those exact words and show her this blog post just to show her that I mean these exact words are how I feel every time I glance at her books. Then, I will make her cry.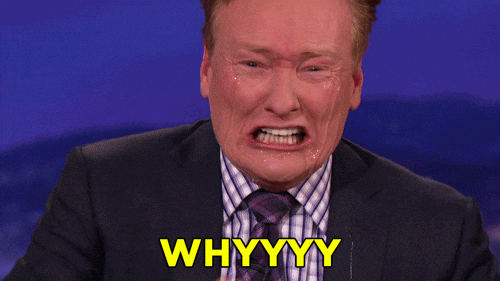 See, I've written before that I can make any sappy moment turn into a weird and awkward situation. This is why I am a turtle that is stuck in its own shell. Or a sock!!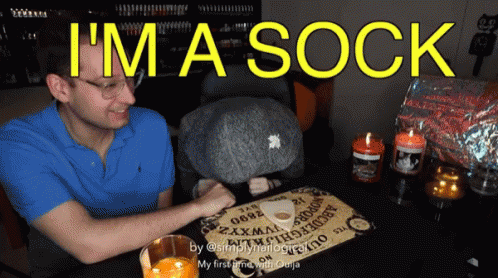 Another thing I found Clare to do amazing was the characters. They are crafted so beautifully and I want to hug every single one of them AND I LOVE THEM SO MUCH THAT I WANNA DIE! Um, can we never forget that happened? Clary Fray is a normal teenage girl who stays up all night joking with her best friend Simon Lewis and drawing until her hands hurt; however, once she steps into Pandemonium, a club that she and Simon frequent often, and follows a figure clad in black clothing, everything she thought she knew is a lie. She finds out she is a Shadowhunter, and that is when the awesomeness ensues! Having Jace Wayland a.ka. Mr. Sarcastic Know-it-all as a mentor, Clary begins her life hunting demons and trying to stop Valentine Morgenstern from taking over the world. Also, she grows more confident in herself and her choices as the novel progresses. I found the characters to be well rounded and to have their own individual personalities that make them unique. I love that all the characters stay true to themselves throughout the novel so I can always obsess over how cool they are. Clary, Jace, Simon, Alec, Isabelle, Luke, Magnus, and even Valentine will always hold a special place in my heart due to all the hours spent poring over their lives.
Also, let's just take a hot second to focus on Simon as he is the best rat I have ever heard, seen, or read about. He is awesome, hilarious, spectacular, and I want the best for my dorkish baby! For example, I will quote a scene he is in which I find so hilarious.
-
"The door flew open. Jocelyn gave a little scream.
'Jesus,' Luke exclaimed.
'Actually, it's just me,' said Simon. 'Although I've been told the resemblance is startling.'"
-
I find this so hilarious and so quirky of Simon to do in a serious situation. I love this scene so much, which is why I am so glad that although I may not read this book 27 million times, I will have it cataloged in my notebook.
Along with amazing characters, there always needs to be relationships to root for, especially since it is a Cassandra Clare novel. I will always ship Sizzy, or Simon and Isabelle. I love them so much as Simon is so quirky and cute and Isabelle is a kick butt fighter with a sense of humor that matches Simon's. Also, they are both extremely loyal, so WHY NOT? Also, let's just discuss Clary and Jace's relationship. Clare laid such a good foundation for this ship to sail. I would never in a million years yearn for the treatment Clare put me through, but why, Cassandra Clare? Why?!
-Spoiler-
How did you feel when you read this scene? I reacted normally except for a few spilled tears; however, the first time, I was balling my eyes out. I really wish that Clare did not use this trope as the ending in City of Glass is so predictable. I understand that plot twists are big; however, the love-triangle situation with Simon, Clary, and Jace is unbelievable. Too unbelievable. Nonetheless, it did surprise me and broke my heart into a million pieces. MY POOR BABIES. They suffer for the hope of making people want to follow their troubles, which I already would have done.
Though this book may make me swoon and fall to the ground, I found a big complication. As a peewee reader two years ago, I was very new to becoming a hardcore reader rather than just a serious reader. I didn't know right from wrong nor did I know right from left.* Seriously, which side is right and which side is left? So, when it came to Clary and Izzy having a conflict with each other, I was all down with them having a cat fight and getting to spread some juicy gossip. However, this scenario is not beneficial to people and never should one fight because it is the "best" thing to do. Through my years of growing up, I have wanted to see more friendships that leave me with a warm, fuzzy feeling rather than seeing action-packed wars caused by hormone-ridden, angsty teenagers looking for something to fill the void in their hearts. There. I hope that was a long enough of a sappy written paragraph about friendship!
*It's okay. I figured it out soon enough as I always write from right to left. Duh!😋
Lastly, this has not been a long enough review for Cassandra Clare's
City of Bones
as I would like to pour out more of my heart into more of Cassandra Clare's books. I have finished
City of Ashes
so expect a review to come in the future. Whether it will be in a day or in a year, just
expect it
. I cannot wait to jump into
City of Glass
and rediscover all my favorite parts for that book.
Thank you for reading, and I hope you enjoy your day!
Love,
newbookcats
What super hyped book have you read that you must shout to the universe and its inhabitants to read as well? Have you read any of Cassandra Clare's books? What paranormal creature, such as a warlock or a Shadowhunter, would you be? Are you an introverted sock or a extroverted book lion? How do you feel about forbidden romances and false promises? Want to talk to me about your love(or hate) for this book? Chat with me in the comments below or on any of my social medias.
Goodreads
Google+
Instagram
Twitter