Book Review: Aaru by David Meredith
*Received a copy of Aaru by David Meredith from the author in exchange for a honest review.
2/5 stars
Rose, a sixteen year old leukemia patient, is slowly dying each day with no hope for a cure to save her. While she is in the hospital, which acts as Rose's prison, a stranger named Mr. Adams saves her soul so she can be part of Aaru, a new project that saves the deceased who deserve a second chance to live. While Rose is alive in her virtual world, Koren is becoming a famous star. However, life does not seem that glorious when your story becomes a worldwide topic. One disadvantage is when Magic Man becomes the evil villain in both of Koren's and Roses' lives. Throughout the book, Rose tries to stay by Koren as trouble strikes them through their journey of sisterhood and life.
Discussion:
Aaru
was one of the several books I read while Hurricane Harvey took its trillions of gallons of water and dumped it on Houston in a nonstop rainstorm. Even though I had no internet and no power, I still found a way to read a couple books that I needed to review soon. Though it is later rather than sooner, I still remember how I feel about this book due to my handy-dandy notebook!
There are many characters that come to mind while thinking of different characters from stories in books, movies, or scary ghost stories! The basics to know about characters(or people) are that there are the good, the mediocre, and the bad. In many books, I can find myself loving at least one or two characters; however, as
Aaru
's characters do not hold a special place in my heart, none of that chemistry occurred while reading this book.
Rose Johnson
First, Rose has to be my favorite character of them all in
Aaru
, since I really did not like the others. She seemed to react normally, unlike Koren or any of the other characters, and she was sometimes relatable. When I was reading the part when she is in the hospital, I felt bad for her as she is about my age and she cannot do any of the things I can do, such as run, jump, or do an Irish dance. So, a tragic death has to occur.😿 She then finds herself in Aaru, which is where a horrifying death can lead to paradise. Here, she finds herself living the life she could have lived if she did not get cancer. I really enjoyed these parts of the book as it is kind of like a fantasy setting in a science-fiction book. It was really nice to read about Rose playing soccer, laughing, and all the other things that are generalized as being normal for a teenager. Although I may have liked Rose and her "second life," I did not like how many times Rose let her guard down because she thought she was safe. Ugh, amateurs!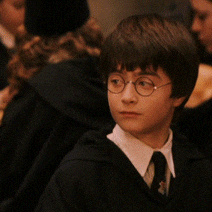 Koren Johnson
Even though Koren may not be my favorite character, I like how Meredith put a naive girl into the spotlight to show fame and how it works. That is the only nice thing I have to say about Koren as she is so bratty, so moody, and so
annoying
! I could not wrap my head around Koren's attitude, especially after Rose's death. I have dealt with death before, and I know the effects grief has over a person; however, Koren takes Rose's death to the EXTREME:
Karen becomes emo.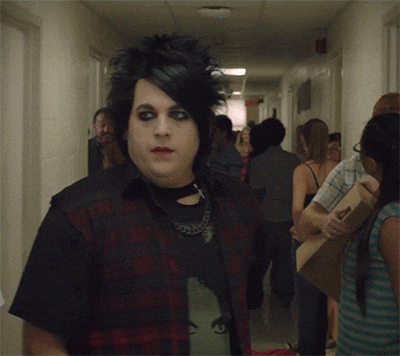 Out of all the things she could have done to grieve over her sister, Karen chooses to only dress in black, to be angry and sassy to every person she meets, and to say bad words to anyone who talks to her. Ah, yes, please, do follow in her example as I shake my head and the world goes down in flames due to my anger. Okay, let's go back to her excessive naivety. To be clear, I am all for having characters with real, flawed personalities; however, if those personality traits are too extreme, I have one question: how is that one character still alive? For example, there is a boy celebrity named Jonas Perry who takes advantage of Karen by touching her inappropriately. Ugh, she is 13, not 30, but that is how fame works sometimes when someone is too naive. Also, she never stops to think the antagonist Magic Man is a smidgen creepy. How does she not see into the future with all the signs? I guess some people are not psychic.
Second eye roll of the night:
*Wooh! Go Harry!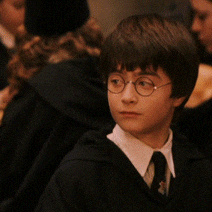 Though there were many qualities about this book that I did not enjoy very much, one of the qualities I did enjoy was the close relationship Rose and Koren have. Somehow, death cannot even separate them. They are sibling goals! They are the sibling relationship that is expected of every pair of siblings that comes out of the Earth, even if they are both super villains who hate each other and cute, fluffy cats! Okay, I crossed the line there, but the first is usually expected of siblings, especially my relationship with my brother. Although Rose and Koren may beat my brother and me in the sibling wars, my brother and I would win the many eating contests. Getting back on topic, I just really like reading about a sibling relationship that does not end in shreds. Instead, Rose keeps her promise and protects Koren.
Even though there was a great and charming sisterly bond, there was a lot lacking from the whole family aspect. C'mon! Rose cannot be expected to hold the family upright while she is dead! Anyway, in the beginning, Rose and Koren's parents seemed to want to help Rose in her terrible situation and Koren with her grief; however, that soon changed once Koren became a cash cow. Soon, the parents are letting Koren do whatever she wants. Also, the mom keeps saying "that's showbiz" whenever Koren actually gets a second of intelligence and questions what she is currently doing for Aaru. I am so thankful that I have parents that are nothing like this.
As the years go by and what we think as the future has become the past, our knowledge of technology increases. The virtual world that Meredith created did not surprise me very much since death and the afterlife is discussed often today. Also, technology encompasses every part of my soul as I am on the internet almost 24/7. Even though technology seems to take over the world with lightning speed, it is still a controversial topic for many people. As we hear about hackers like Magic Man and other problems with allowing people have access to an internet router or how new technology can affect us, there is always a pros and cons list. Meredith does a very good job with the technological aspect of this book; however, at some times, it got boring during the beginning when all the terms were being thrown into my face.
Like the characters, plot, conflict, themes, etc., the writing style is important. I found Meredith's writing to never stick with me even though the themes and the questions that this book answers will always stay with me. For example, when jokes are being told, it brings laughter to everyone except me. However, Meredith's writing is very informative so there is that.
Though I may have found some of the story to be intriguing, a lot of the story was sometimes boring. A lot of times when something needed to be scientifically explained, such as when Aaru's system needed to be explained to anyone and everyone in the book, it was not explained in a very entertaining way. Also, if you are looking for a book with a good beginning, I would not suggest
Aaru
as the first 100 pages are the slowest, most boring little slug out there. After the 100 page mark, I found it manageable to read. Just do not expect a miracle; however, this book may not have been the perfect book for me. On Goodreads, I see many reviewers give this book 5-stars. One of those lucky people can be you; however, I will just stay the grumpy little turtle I am and swim far away.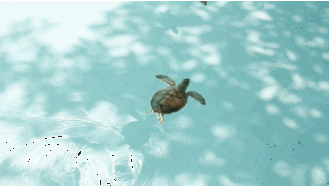 Thank you for reading, and I hope you enjoy it!
Love,
newbookcats
Also, have you read Aaru? What are your feelings on one's afterlife? Do you have any good sci-fi book recommendations? Talk to me in the comments below or on any of my social medias.
Goodreads
Google+
Instagram
Twitter
*All pictures featured in this post are not mine. One I had the rights to use it from the author, and the other three are GIFs from GIPHY.