My Ambitious BookTube-A-Thon 2018 TBR
For two years, I have unofficially been participating in BookTube-A-Thon. Throughout the seven days, I have always completed seven books. I have always been dedicated; plus, I have never been busy as summer vacation occurs during this time. Sadly, I decided to complete some summer classes since I want to graduate earlier. Therefore, there is less time to read sometimes and there are more responsibilities rather than getting up before noon.
Usually, I have just read any unread books on my shelves; however, since I am traveling to Michigan while
competing in
joining this readathon, I need to keep light. Sadly, this means I can't travel with the usual fifty books I stuff into my suitcase just the night before. Before I start packing my bookshelf, let's look at the challenges to see what I can accomplish during the week.
1. Let a coin toss decide your first read.
VS.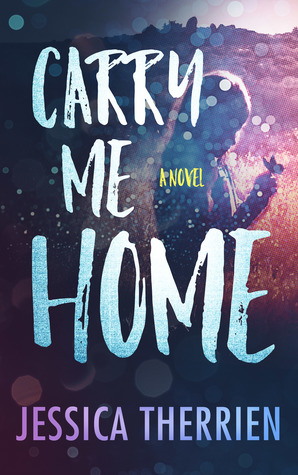 (Heads) (Tails)
I have chosen Tara Lynn Masih's
My Real Name is Hanna
, a historical fiction set during World War II, and Jessica Therrien's
Carry Me Home
, a heart-hitting contemporary about two girls' messed up lives. I am excited for both of these; however, I am extremely anticipating
My Real Name is Hanna
.
It seems like I got heads;
My Name is Hanna
wins! I AM SO EXCITED! Can this readathon start now?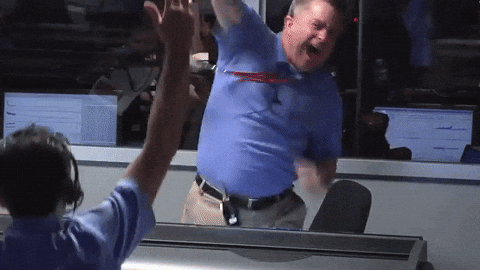 2. Read a book about something you want to do.
In the future when I get to be older than I am now, I want to be a forensic scientist. Some may see it as a dark and creepy field of science, but I see it as an opportunity to help others. When I requested
Lene Kaaberbøl's
A Lady in Shadows
from Netgalley, I knew that the main character, Madeleine, was a forensic pathologist studying murders resembling Jack the Ripper's. This interested me so much; however, it just sat on my kindle, waiting to be downloaded. Now, it's its time to shine! Plus, the cover! 😍
3. Read and watch a book to movie adaptation.
I will be reading Stephen King's The Green Mile to accomplish this challenge; however, I will not be watching the movie. I have watched this movie more than twenty times because I love it so much. I can pinpoint certain scenes and quote some of the lines. Plus, as I wrote before, I will be in Michigan while the readathon is occurring so I may not be able to watch it anyway. A vacation is needed for this little goblin.
4. Read a book with green on the cover.
Although I could use The Green Mile for this one as it does have green on the cover, I will be choosing Unstoppable Moses. I am not sure exactly what this is about, but the publisher sent it to me so I am going to read it before the release date. John Green's name is also included in the summary! This book must complete this challenge!
P.S. My kindle's cover is green so...
5. Read a book while wearing the same hat the whole time.
While wearing my tan "Book Junkie" baseball cap, I will be reading Caleb Roehrig's White Rabbit. I was very excited for this when I first requested it; however, there is a lot of negative feedback. I am not a fan of what has been pointed out, but I want to give this book a try just in case I enjoy it. Plus, this book needs to be reviewed ASAP!
6. Read a book with a beautiful spine.
I have only seen this book's spine once. And it was on Instagram. (Also, follow me on Instagram to keep up with my adventures!) It was a really pretty spine since it looked like an old leather book. Anyway, I really want to read it, especially since it's release date is July 31st, the second day of the readathon. I want to read it with everyone else! Plus, the cover is gorgeous. There is just something about floating heads that speaks to me. Seriously, where does this villainous witchcraft come from?
7. Read seven books.
My seventh book is another middle grade novel. Dear Earthling: Cosmic Correspondent by Pen Avery sounds like a cute friendship story with an alien and an earthling. Plus, after reading a bunch of books day after day, reading some fun letters hopefully will leave me stressed free for the upcoming weeks.
There you have it! My BookTube-A-Thon 2018 TBR is complete. In the end, I will have read 2,204 pages if I can read all the books, which is my dream.
Also,
I realized I haven't explained BookTube-A-Thon very much, but it is just where you try to read seven books in seven days while completing several challenges that structure your tbr. The whole event is run by Ariel Bissett, and here is her video describing everything:
I am very excited to read so much; however, while I am on the plane to Michigan, I might have to hold a barf bag instead of a book because I get motion sickness sometimes. That would be a great start to the readathon! From the point I post this at 7:30 p.m. CST, I have four hours and thirty minutes until I start reading towards the end of this book apocalypse. Good luck to the ones joining the readathon!
Thanks for reading, and have a great day!
Love,
newbookcats
Are you joining the BookTube-A-Thon festivities? How many pages have you been able to read in a week? Do you believe you can read seven books in seven days? How are you able to stay up for a long time reading? When you flip a coin, do you hope you get heads or tails? Chat with me in the comments below or on any of my social medias.