Stacking My Shelves | Another Book Haul 'Cause I Have No Shelf Control
On Saturdays,
Tynga's Reviews
hosts a weekly meme for all the book lovers who receive books. With this meme, a book or an author can be promoted to all the people who may be interested. This is really cool as I love discussing books; however, it is mostly in a review or blog tour style. I decided a second book haul was in need of some attention on this blog; so, instead of talking on and on for why books are the greatest substance of knowledge and entertainment this world has to offer, I might as well tell y'all what books I need to stack onto my very full shelf!
For review(Thanks Netgalley, publishers, and authors!

<3

):
1. Bonjour Girl by Isabelle LaFl

èche
Look. At. Dat. COVER. Who designed this cover? It is so pretty, and absolutely not the only reason for why I requested this book. Also, the main character, Clementine, is an aspiring blogger, so thumbs up!
Bought(Thanks Grandma!

<3

):
1. Days of Blood and Starlight by Laini Taylor
Laini Taylor is one of the many queens of this universe who writes fantasy; so, obviously, I had to pick up the second book in her Daughter of Smoke and Bone series. I need to complete this series since it is so gouda cheese! Seriously, what kind of irresponsible reader would I be if I did not make tons of excuses to buy more books?
2. Simon Vs. the Homo Sapiens Agenda by Becky Albertalli
Love, Simon has hit theaters for about a month now, and everyone, and I mean everyone, has been talking about it. Even prior to the movie, this book was a hit with almost everyone, even those who did not like contemporary LOVED it. Big emphasis on the love! I need to jump on the bandwagon and see whether or not this book is hyped up too much or too little.
3. Caraval by Stephanie Garber
Again, another hyped book made this list. Do you see a trend? Well, last year, Caraval took everyone by a storm. People were showing this book on their Bookstagrams and shouting on about how much they poopin' adored it! The only thing that scares me is that a lot of people say it is reminiscent to Erin Morgenstern's The Night Circus, which I did not find to be as great as I had hoped it to be. Also, I found a hardcover copy for around five dollars so it's a steal!
4. Passenger by Alexandra Bracken
After reading The Dreadful Tale of Prosper Redding last year, I became obsessed with finding a great deal for an Alexandra Bracken book. Sadly, when I would always browse stalk the shelves, I would see her books priced at $9.99 + shipping and tax. This time, I saw one of her books, which has time travel (squeal!), priced at around six dollars. Thank you very much for this great deal for what is hopefully a great and quotable experience!
5. The Upside of Unrequited by Becky Albertalli
Another hyped book? Who would've guessed? This is another Becky Albertalli story and is said to be good. As with Simon Vs. the Homo Sapiens Agenda, I heard that this is hilarious and that I might as well have an extra set of pants nearby. Keeping my fingers crossed for this one!
6. Since You've Been Gone by Morgan Matson
Ever since I saw this title and listened to Kelly Clarkson's song, which just happens to have the same name as the book, I have been hearing great things about this. Also, as it happens to be May, it is the Month of Matson, which is the month when everyone gets their reading helmets on since reading is the toughest sport of them all and read all or as much as you can of the legendary Matson collection. I have decided to just read two of her books and have Clarkson's "Since You've Been Gone" on repeat since I have been gone at school.
7. My Lady Jane by Cynthia Hand, Jodi Meadows, and Brodi Ashton
Funny, hilariously written, and all-around regally enchanting story, My Lady Jane has been a hyped book since the beginning of its existence. Why not get it? (I might as well change the title of this post to "Hyped Books and Where to Find Them.") Also, I have heard it being compared to Mackenzie Lee's The Gentleman's Guide to Vice and Virtue, which is very amazing; so, this makes me even more excited. Plus, I need some relaxing, yet high adventure-filled reads for the summer!
8. To All the Boys I've Loved Before Trilogy by Jenny Han
As I was browsing the internet for the best bookish brows, like all teenagers do, I saw that Rivitedlit had To All the Boys I've Ever Loved Before free to read; and, do you what my cheap butt did? I immediately read it so I would not have to buy it! Long story short-I bought it anyway as it is amazing and I want to annotate it so badly. I want to highlight all the great quotes inside and obsess over Lara Jean and Peter's relationship! I cannot wait to see what happens later in the series!
9. City of Bones: 10th Anniversary Edition by Cassandra Clare
Last but certainly not least, a Cassandra Clare book has taken the stage. If you know me, you know I love Cassandra Clare. From her humongous books to her gorgeously read hair, which is connected to her head in which contains her brain where all the secret plotting occurs, I am obsessed with all things Shadowhunters. Well, I guess EXCEPT for the television show, but that is it! When I heard about this in November, I knew I had to get, and I got it! It is so beautiful and I want to pet it so badly but I must type out all my feelings so I will not.*
*
I pet it anyway! I am a rebel!
Aw, that's all the books I hauled. I cannot wait to read/reread them all throughout the next few months or year(s). They all seem so good, and I think that each one will distract me from my growing tbr pile for a while. I would just like to write to my my grandmother that I thank her so much for fueling my love of books through gift cards. I do not know how I would live without books, so hugs!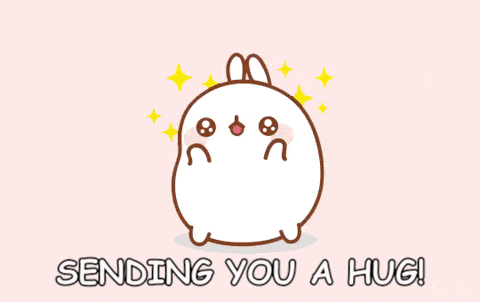 Thanks for reading, and I hope you enjoy your Saturday!
Did you collect anything new over the course of last week? Anything interesting? What books have you read or gotten recently? What is your favorite genre of books? When you are shopping for books, which ones tend to draw you closer? Are any of the books listed amazing or borderline unreadable? Is there anything exciting you are waiting for? Are you participating in this meme? Chat with me in the comments below or on any of my social medias!