[Blog Tour+Giveaway] Devil's Gold by Amanda Kinney | A Murder Mystery, My Future, and Tea Recommendations
I cannot believe the amount of blog tours I have done since I have first started my little blog. My blog is almost one year old so I will have to make a birthday recap; however, this is not a post all about me. Okay, it kind of is as this blog is about ME; however, today, we are focusing on Amanda McKinney's Devil's Gold, a new novella in a new series written to show cut-throat mysteries that have a sassy main character. If that sounds exactly like a book you would like to read, then let's just get into this book's pages!
- - -
Title: Devil's Gold (Black Rose Mystery #1)
Author: Amanda McKinney
Publication date:
February 13th 2018
Genres: Adult, Mystery, Thriller
Formats: eBook

Find it: Goodreads, Amazon
Synopsis:
Despite being chronically late, occasionally disheveled and a tad disorganized, Dixie Knight is one of the top private investigators in the country, and when a young woman goes missing in the small, Southern town of Devil's Den, Dixie takes the case. She expected it to be another ordinary missing person case—until Lizzie Meyers is found naked and beaten to death at a local, seedy motel.
While visiting relatives on his two-week leave, Marine Liam Cash bumps into Dixie at the local bar, and his attraction to her is immediate. When Liam connects Dixie's current case to two unsolved murders in his hometown, he steps in to help find the killer, and keep her safe, whether Dixie wants him to or not.
After another woman is found brutally beaten, Dixie turns the town upside down trying to solve the mystery—could it be the rumored witch that lives in the mountains; the rich, neurotic doctor's wife; or the perky, blonde receptionist at the local medical clinic?
Time is running out and Dixie knows she has to put the pieces of the puzzle together before another body turns cold in Devil's Den.
Meet Amanda McKinney
Amanda McKinney, author of Sexy, Suspenseful Mysteries wrote her debut novel, LETHAL LEGACY, after walking away from her career to become a writer and stay-at-home mom. When Amanda isn't tending to her two beautiful boys, she's hidden behind her computer screen crafting page-turning murder mysteries, peppered with titillating love scenes. Having been born and raised in the south, Amanda's books are set in small, country towns and reflect southern culture at its finest.

Amanda's debut novel, LETHAL LEGACY, was released in January 2017, followed by the first two books in the BERRY SPRINGS SERIES, THE WOODS and THE LAKE. The third book in the series, THE STORM is scheduled to be released in the Winter of 2017
- - -
"She glanced up at the leafless trees that had grown like a tunnel above the driveway-like witch's fingers, connected at the tips."
For most of my life, I had wanted to be a veterinarian. Then, it all changed last summer when I had watched one of my favorite shows to watch on a relaxing vacation, "Forensic Files." And, if you know me, you know I HATE change.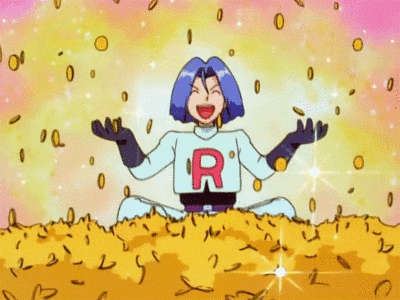 I have been watching this particular show for several years with my family as we all like to solve mysteries and any problems that come our way. Even though I watched a lot of episodes, I never really thought about forensic science being the job for me. So, I stuck to my belief that I was going to be a successful veterinarian with some dogs and cats living with me later in my life. Then, just recently, my family and I found a lost dog. Writing that I was scared is an understatement. I was terrified that Benji, the dog, was going to bite me or scratch me. I ran away from him and screamed bloody murder several times because I was so scared. Even before this, I had my doubts of me becoming a veterinarian because it was so hard to even put me in a room with a dog I had no relations with. However, do not worry anymore as Benji is such a sweetheart and wouldn't hurt a fly. I just get a little scared around him at times, but I can mostly forget about my fears as I know Benji would never put me in serious harm. Anyway, after deciding to spend my time researching what kind of responsibilities a forensic scientist occurs daily, I found this blog tour and decided to give it a chance.
As my decision to get this book was based on my love for mysteries and my desire to learn more about being a forensic scientist, I was very happy to get an inside look into the investigation process. Through researching the murder, looking at all the possible suspects, and just going through the same turmoil as the characters really opened my eyes to how being a forensic scientist would be like. This book made me more sure of my decision to help bring justice into the world(with the Justice League of America).
Also, did you read the quote stated in the beginning of this review? I was asking myself whether or not it is meaningful enough. Or had any special connection to the story? Or if it did not display my love for a chocolate milkshake on a cold winter night? Wait, what? Although the answer is no to all of those question, I found this quote to be a great display of Kinney's ability to write. I found her writing to be so compelling. So much so that I would find myself awake one night finishing it the same day I started. I just kept flipping through my Kindle book as if I would die if I had to be separated from my phone. Also, Kinney's writing is rich with descriptions. From how she explained what the murders looked like to how she described the chocolate milkshakes that made a cameo in this story, I found myself immersed in this world. However, it was pure torture reading about the chocolate milkshakes and not being able to get one myself.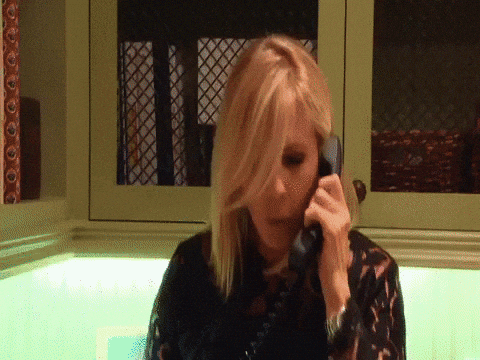 It was a lot to process at the time so if you will, please mourn my past self who did not have a chocolate milkshake. *loudly blows into a tissue*
Another thing I really enjoyed was Dixie Knight, the main character. Dixie Knight is a private investigator, a sloppy human being, a smart thinking individual, and a sassy woman. She is the imperfect one of her two other sisters, who also work at Black Rose Investigations. Dixie reminded me a bit of a grown Nancy Drew, And, if you know me, then you know I enjoyed Nancy Drew as a small child. It was so fun to see Dixie think and make split-second decisions. Also, it helped that she was super sassy and great at making a conversation entertaining.
After discussing this book's strong suits, I think it is time to go into the qualities I would like to dig a grave for. First, I really hated Liam. It would be fine if he was just placed into his novel to help solve the murder, and he did; however, he was also a love interest. It felt as if he and the romance HAD to be added. It did nothing for the story and really lowered the love I had for it. Also, with this romance, Dixie was somewhat pressured to get a man. From her friends and coworkers to her imaginary great aunt Sue, she was pushed to get a man. I did not enjoy reading her coworkers pushing her out of her comfort zone to get a man they deemed suitable for her even if he did help solve the case in the end.
Also, this is my personal preference, but I wish there could have been some connection to the killer. Usually, I have seen the killer or wrong-doer once or twice mentioned or included in a scene. However, due to this story being a novella, everything had to be short, sweet, and compressed. This is good as Kinney could not drag on about chocolate milkshakes; however, I want more to this particular story. I wish I and other readers could get introduced to the killer, but sadly, that does not happen. We just get a name and some past evidence from a closed case.
Also, I have something very special planned. I have a tea recommendation for this book, which is...peppermint. This story looks to be simple and deliciously mysterious, but it packs a punch at how good it is and makes you want more. Also, the story and the tea just give a little chill down your spine.
*Thank you to Xpresso Book Tours for providing a free review copy in exchange for a honest review.
- - -
Giveaway!
Ahh! You have made it to the giveaway, which may be the only reason for why you had chosen to read this post. Thanks for the views. Anyway, this giveaway is international and includes a chance for one of you to win a $50 Amazon gift card and a signed copy of
Devil's Gold.
Good luck!
a Rafflecopter giveaway
Thank you for reading, and I hope you enjoy!
Love,
newbookcats
What was your dream job as a child? Did you make any important life decisions as a child? Do you enjoy reading mysteries? If so, what is your favorite mystery novel? Do you have a favorite detective that happens to always get the right answers to solve his/her mystery? Do you drink or snack while reading? How do feel about chocolate milkshakes and authors describing them with perfect ease? Chat with me the comments below or on any of my social medias.
Goodreads
Google+
Instagram
Twitter
Want to read more reviews, special excerpts, some interviews, and a guest post? Just check out the rest of the team for this blog tour: